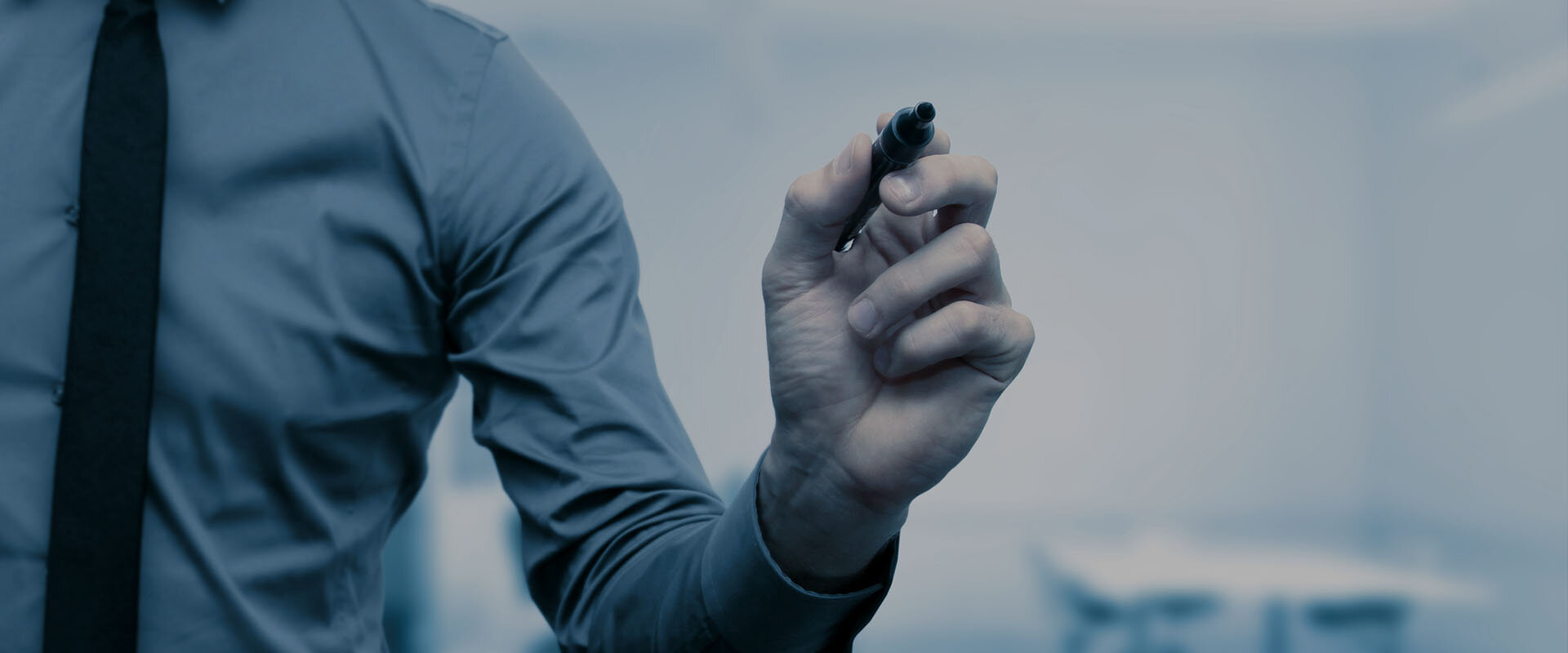 GENERAL POLICIES
Terms & Conditions – Long Distance Service
Follow the links below to find policy information:
The Company provides service to you, subject to the following terms and conditions, which terms and conditions may be updated by the Company from time to time without further notice to you. You may review the most current version of the terms and conditions of service at any time on our website at: www.bbc.net
USE OR CONTINUED USE OF THE COMPANY'S LONG DISTANCE SERVICE OFFERINGS CONSTITUTES YOUR ACCEPTANCE OF THESE RATES, TERMS, AND CONDITIONS
As used herein, "Company" means Mobius Communications Company and "you," "your" or "customer" refers to the individual or entity using or paying for the Service. "Service" shall mean interstate long distance services between points within the United States and international long distance services between points within the United States and other countries.

1. AVAILABILITY OF SERVICE. The Company's obligation to furnish Service is dependent upon its ability to secure and retain, without unreasonable expense, suitable facilities and rights for such facilities.
2. USE OF SERVICE. You may use the Service for any lawful purpose. Any unlawful use of the Service is strictly prohibited and may be grounds for immediate termination of Service by the Company. Use of the Service herein in a manner that could interfere with that provided to other users or that could harm the facilities of the Company is prohibited.
3. RATES AND CHANGES IN RATES, TERMS AND CONDITIONS. Current rates, terms and conditions may be found on the Company's website (www.bbc.net), and at the Company's business office, 523 Niobrara Avenue, Hemingford, Nebraska 69348. The Company reserves the right to make price changes for Service or changes in these terms and conditions upon providing ten (10) days advance notice. The Company may elect to provide such notice by any reasonable commercial method, including, but not limited to, a bill insert or a bill message. You agree that you will be bound by any change in the rates, terms and conditions of the Service unless you cancel your Service as provided for in paragraph 13 below prior to the effective date of the change. By continuing to accept the Service after such date, you agree to the new terms and conditions as modified. From time to time, the Company may decide to offer special promotional offerings allowing special discounts or modifications of its regular Service offerings. Such offerings may be limited to certain dates, times, and locations.
4. LIMITATION ON LIABILITY OF THE COMPANY. The liability of the Company, if any, for interruption, delays or failures in transmission ("Service Problems"), whether caused by the negligence of the Company or otherwise, is expressly limited to credits issued by the Company to you. No credit will exceed the charges billed by the Company to you for the period during which the Service Problem occurred and, in no event, shall exceed an amount equal to one (1) month of the fixed monthly recurring charge, if any, you may pay. The Company will issue a credit only when the Service Problem lasts more than twenty-four (24) hours after the Company is notified of the Service Problem. The Company may deny your request for credit where your evidence is inconclusive or the request for credit is otherwise unwarranted or insufficient. No credit will be allowed for Service Problems due to any facilities or equipment you provide or any act or omission to act by you, your authorized user(s), officers, directors, employees, agents, contractors, licensees or invitees or any person or entity who gains access to your Service through your negligence.
In no event is the Company liable to any person or to you for any cost, damage or harm whatsoever arising from: (a) your negligence or willful act; (b) the attachment or use of any equipment or wiring by you which you use in conjunction with the Service; (c) the use of any facilities of other carriers by the Company in rendering the Service to you; (d) errors or omissions associated with your telephone number or listing information provided via directory assistance; or (e) any acts beyond the control of the Company, including, but not limited to: (1) Acts of God, riots, fire, flood or other catastrophe; or (2) any law, regulation, directive or order to request of any federal or state governmental authority or agency having jurisdiction over the Company. Under no circumstance whatsoever will the Company or its officers, agents or employees be liable for any indirect, incidental, special, punitive, exemplary or consequential damages.
5. INDEMNITY. You agree to indemnify and hold harmless the Company for any liability with respect to any and all claims and damages of every kind (including specifically special or consequential damages) arising from your use of the Service. Your indemnity of the Company also extends to: (a) any claims or damages arising out of or attributed, directly or indirectly, to Service Problems; (b) any claims or damages of the owner of your premises or equipment; or (c) any other third party claims and damages. As part of this indemnity, you also agree to pay to the Company any reasonable costs (including, by way of example only, attorney fees), expenses, damages, fees or penalties incurred by it as a result thereof.
6. NO WARRANTIES. EXCEPT AS MAY BE EXPRESSLY SET FORTH HEREIN, THE COMPANY MAKES NO WARRANTIES, EXPRESS OR IMPLIED, WITH RESPECT TO THE PROVISION OF ITS SERVICE, AND EXPRESSLY DISCLAIMS ANY IMPLIED WARRANTIES OF MERCHANTABILITY OR FITNESS FOR A PARTICULAR PURPOSE.
7. PAYMENT. Once Service is activated, you are responsible for paying all charges associated with the Service. Monthly Service charges are billed in advance and usage charges are billed in arrears. All bills from the Company are due by the 10th day of the month following the bill issuance date and are payable at the Company's office as designated on the bill. You are responsible to pay all of the Company's costs of collection, including bank charges and reasonable attorney's fees. The Company may apply a late fee of twelve percent (12%) per month or the maximum rate permitted by law to each of your bills not paid by the due date.
8. CALCULATION OF USAGE. Charges for usage-based Service offered by the Company begin when the connection is established. Charges are assessed in increments of one minute, with additional seconds rounded up. Where charges for Service vary due to time of day, time periods are defined in the Company's rate tables and are determined by the local time of the location where you make the call. When a call is established in one rate period and ends in another rate period, the rates are based on the portion of your call that occurs within each rate period.
9. TAXES, FEES AND SURCHARGES. In addition to the charges for Service, you are also responsible for paying all applicable federal, state and local use, excise, sales or privilege taxes, and all fees chargeable to or against the Company as a result of its provision of Service to you.
10. BILLING DISPUTES. If you believe you have been billed in error, you must contact the Company within sixty (60) days of the date of the bill that contains the disputed charge. Refunds or adjustments will not be issued for any charge that is more than sixty (60) days old. You may withhold from payment to the Company the disputed portion of any bill pending resolution of the dispute, but all non-disputed charges are due within the normal time period. The Company will notify you of the results of its inquiry, and either adjust the billing, issue a credit, or notify you that all or a portion of the disputed amount is still owed. You are required to pay such amount within ten (10) days thereafter, and if you fail to pay this amount, your account will be deemed past due and unpaid. In such event, the Company will be entitled to terminate your Service immediately without any liability whatsoever. In addition, any payments you withhold pending resolution of the dispute may be subject to a late payment fee for the period during which such charges remain unpaid.
11. BILLING ENTITY CONDITIONS. When credit card companies or others perform billing for the Company's Service, the payment conditions and regulations of such companies apply, including any applicable interest and/or late payment charges.
12. TERMINATION OF SERVICE BY THE CUSTOMER. Upon providing the Company adequate information as to your identity, you may terminate Service by notifying the Company at least 3 days in advance of your termination of service. All amounts due under the terms and conditions of the Service plan selected are immediately due and payable.
13. TERMINATION OF SERVICE BY THE COMPANY. The Company may immediately terminate or withhold Service to you without incurring any liability whatsoever for the following reasons: (a) nonpayment of any sum due for Service where your charges remain unpaid more than seven (7) days following written notice of nonpayment from the Company that has been mailed, postage prepaid, to your last known address; (b) your acts or omissions which constitute, in the reasonable opinion of the Company, a violation of or a failure to comply with any term of this contract; (c) the implementation of any order of a court of competent jurisdiction, or of a federal or state regulatory authority of competent jurisdiction, prohibiting the Company from furnishing you Service; or (d) where the Company reasonably deems partial or complete termination of Service is necessary to prevent unlawful use of its Service. In the event your Service is partially or completely terminated for any of the reasons stated herein, you will remain responsible for all unpaid Service charges due and owing to the Company. If you seek reinstitution of Service following a partial or complete termination of Service by the Company, you will pay to the Company prior to the time Service is reinstituted all accrued and unpaid charges.
14. TESTING AND INSPECTIONS. Without incurring any liability whatsoever, the Company may, at any time, interrupt the provision of Service to you in order to perform tests and inspections to assure compliance with this contract and/or the proper installation and operation of either your equipment and facilities or the Company's equipment and facilities. The Company may continue such interruption until any identified noncompliance or improper equipment or facilities is corrected. To the extent determined necessary by the Company, you shall provide access to your premises or your authorized user's premises to Company personnel for inspection, repair and/or removal of any facilities or equipment of the Company.
15. NO WAIVER. Any waiver by the Company of a breach of any provision of any requirement shall not operate as, or be construed as, a waiver of any subsequent breach of that or any other provision of these terms and conditions, and your obligations with respect thereto shall continue in full force and effect. Failure by the Company to notify you of any act or failure to act or to declare you in default, irrespective of how long such failure continues, shall not constitute a waiver of any rights hereunder.
16. NOTICE. Written notice to you shall be sent to your last known address in the Company's records. All written notice shall be deemed given three (3) days after such notice is postmarked.
17. CHOICE OF LAW. You and the Company agree that this contract is governed by and construed under the laws of the State of Nebraska.
18. WAIVER OF CLASS ACTIONS. You and the Company specifically agree that all claims between you and the Company related to this contract will be litigated individually and you may not consolidate or seek class treatment for any claim, unless previously agreed to in writing by both you and the Company. This waiver survives termination of Service to you.
19. SEVERABILITY. If any part of this contract is held invalid or unenforceable, the rest of this contract shall remain in full force and effect unless the Company determines that its obligations hereunder are materially impaired.
20. ENTIRE TERMS AND CONDITIONS. This contract (including any referenced documents and attachments) makes up the entire terms and conditions between you and the Company for the Service and replaces all prior written or spoken terms and conditions, representations, promises or understandings between you and the Company.